It seems that Mark Zuckerberg has been a popular name in the media ever since The Social Network came out in theaters about how he 'supposedly' started the company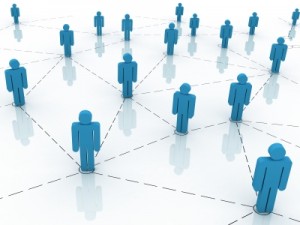 we all know as Facebook.  It further seems that Zuckerberg and Facebook have implemented a lot of changes that have greatly impacted high speed internet as we know it.  However, we can't help but to compare Facebook to one of its biggest competitors, Google.  As we mentioned in a previous blog post, Google has just made a multi-million dollar investment into new satellite internet technologies.  On the contrary we have not seen Facebook make any contributions to the satellite internet world.  One might argue that their attempt at Facebook Light catered to satellite internet's high latency, but I disagree.  It might have catered to dial up users but not satellite internet users.  Nevertheless, they discontinued this service.
However, the latest stir about Zuckerberg is that he has gone to China to visit many of their major internet companies, a few of which included Alibaba, Baidu, Sina, and China Mobile.  We can't help but wonder what does Zuckerberg have up his sleve by visiting these countries, and will he finally follow the lead of his competitor and invest in satellite internet technologies?  It is commonly known that most of China is blocked from using Facebook, as well as Google.  This simply ads more mystery to what Zuckerberg really intends to gain from visiting China.  It is also well known that China is one of a very few companies, and by far the largest of which Google does not have dominance over the search market.  This position is currently taken by none other than Baidu.  Is it possible that Zuckerberg plans to strike up a partnership with China's largest search engine in their efforts to out strategize Google.
Tags: Fast High Speed Internet Service, Fast Satellite Internet Service, High Speed Broadband Internet