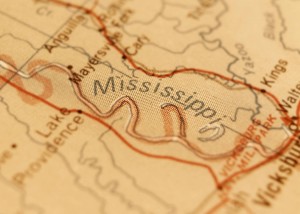 Internet in the country is finally being addressed by the government. President Obama has set aside $2.5 billion dollars in funds to be used to improve Internet access to rural areas with millions being allotted to states such as Mississippi, Alabama, Tennessee and many others. States with high rural populations will benefit from this far-reaching program which will ensure their right to access the internet in areas long left behind.
A study was done by some southern universities about the effect that the lack of internet access has on a rural population. It was decided that those without connections are living different lifestyles which over time has put them at a definite disadvantage.
Considering that over 77-percent of Americans have the Internet, it's amazing that that number drops to less that 60 percent for a state like Mississippi. Children without Internet are less able to excel at school which automatically places them in a worse position than their connected counterparts. You can imagine how this would impact a rural business!
Well, it looks as if all of this is about to change for the better. Infrastructures can now be put in place to allow for rural high speed broadband in the South. These people have waited a long time for the future to finally reach them and it looks like it's here!
Isn't it nice to see the government doing something so great for its citizens? They might tax us to death sometimes but I certainly don't mind seeing some of our money going to help out a large segment of our society. The health, education and prosperity this will make possible for our rural neighbors will benefit all of us as a nation.
We have already seen how rural broadband internet has improved the lives of many and provided all of us a connection no matter where we roam or vacation. We also know that there are some areas that just can't afford the price of having internet in their households; that is why the program to fund these areas for internet connections is groundbreaking.
Imagine the look on a child's face when they have the world opened up to them. Mom, dad and family members will all be able to stay in touch like never before. Businesses can sell outside of their communities for the first time or research better management practices from vast sources of information. The opportunities are limited only to how far you want to take it. Home-based start-up companies will multiply in places that once felt lucky to have phone and/or TV service.
With the advent of broadband high speed internet, thanks to this new government program, not only in the South but also in the rural North, West and East, these United States will truly become one nation, undivided, with world news, social networking, and internet communication for all.
Tags: High Speed Satellite Broadband, Internet In The Country, Rural High Speed Broadband