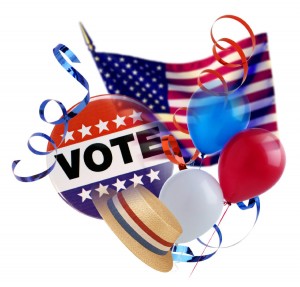 The 2012 Presidential Election is over and everything is back to business as usual.  Regardless of whether or not your candidate won, the nation still has a lot to look forward to and a lot to be thankful for.  Nevertheless, everyone still seems to be talking about the election 'process' and how people are actually placing their ballot.  The long lines that pile up just before the voting polls close have people asking if we are utilizing our latest technology.  Many people seem to be hinting that we should be using our broadband internet service to cast our vote.  Having high speed internet service that is cost effective and obtainable to the average American has drastically changed how we communicate, shop, pay our bills, and so much more.  Why not use it to cast our vote, many people ask.
It seems very reasonable that a system could be setup where we go to a secure government website, login, and place our vote.  The argument of course will come up, that people that live in very rural areas without internet access would be at a severe disadvantage.  However, it seems that it would actually be a winning situation regardless, because these people could be allowed to vote in the more traditional way.  Voting polls, could still be established that would be setup with high speed internet access for people that did not have it setup at their residence.  This would allow many people to vote from the comforts of their own home.  All others would save a great deal of time at the polls as the lines would be significantly shorter.  On this same point, the government has actually begun to subsidize satellite internet service for people living in rural areas that don't have access to any other type of online connection.  Having this option at a greatly reduced price will greatly reduce the amount of people without a connection, as satellite internet can be picked up virtually anywhere in the United States.
Other arguments that might be brought up against moving to an online voting platform would be possible breaches in security.  I'm sure this is something that will always be somewhat of a threat.  However, one must think of all the highly confidential documents that are already transferred over the internet.  With very few exceptions these are all kept secure.  Therefore it seems very viable that the same or similar protection would work for a voting system.  This is of course not likely to happen over night, but hopefully will be something we can all look forward to at some point in the future.
Tags: Government Using Broadband, High Speed Internet Service, Rural Internet Service