Satellite internet has long been seen as something that doesn't get an awful lot of respect. While it has been around for years, the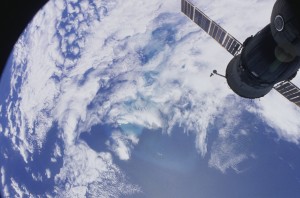 common perception is that it is slow and expensive, thereby never getting a second look for many who are in need of high speed internet service.  However, that perception is beginning to change thanks to new technologies and much cheaper services.
For thousands of people throughout the United States and the world, the only way to get online is by using satellite internet service.  This is because they live in regions where traditional cable or DSL lines can't go.  This may be because of topography or the fact that some homes and businesses are simply located too far into rural regions and it is not cost effect for traditional companies to run lines to only one or two clients.  However, a satellite internet connection does not rely on traditional wires.  Instead, the internet signal is beamed back and forth from a satellite which is circling thousands of miles above the surface of the earth.  Some traditional draw backs in the past have been that the service was slow and unreliable, especially during inclement weather.  However, due to new technology the signal can travel faster than ever before and satellite internet service is now just as reliable, if not more so, as satellite television when a storm is raging outside.
There are also several new companies which have recently waded into the satellite internet industry.  Combined with brand new satellites and a complete ground network, speeds using a satellite connection are almost as fast as those with cable or DSL.
In fact, several of the pioneers connected with the satellite internet industry see nothing but growth in the coming months and years.  Vint Chef who is known as one of the fathers of the internet for writing some of the first protocols back in the 1970s sees excellent growth opportunities for broadband satellite internet service.  In fact, some of the latest technology doesn't rely on a synchronous satellite which has been used in the past.  With a geosynchronous satellite, the bird stays over the same position relative to the earth until someone gives it an order to move somewhere else.  However, some companies are looking into using an eight thousand kilometer orbit.  With this type of orbit you will need a bunch of satellites so that two are always in position as they navigate around the globe.  This design allows for a higher signal to noise ratio because you have more power and less distance to travel.  In addition, the round trip time for the satellite signal is much less, at fifty milliseconds compared to 250 for a geosynchronous satellite, which is positioned much higher over the earth.
Other experts continue to see other improvements where broadband satellite internet service is concerned.  The hope is that one day even city residents will consider using satellite service over traditional internet service options because the speed will be comparable as will the price.
Tags: Fast Satellite Internet, Satellite Internet Future, satellite internet service