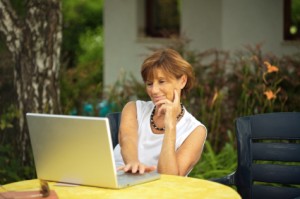 Advancements of Internet technologies have made telecommuting possible, as well as a growing theme with many companies and their employees. The Internet makes communications, advertising, marketing, hiring, and much more possible for businesses. Making teleworkers a viable option in many different industries.
Employees who work from remote locations are often communicated with through e-mail, web conferencing, cell phones, instant messengers, Voice over IP services (VOIP), groupware, virtual private networks, conference calling, and video conferencing.
When employees are permitted to telecommute, it is a win-win for everyone involved. The company reaps benefits, along with the employees, and even the community benefits from teleworkers. High-speed, broadband Internet connections are required to facilitate the work, productivity, and communication of telecommuters.