The unofficial start of summer is just around the corner and with that comes the time of the year that most people start to think about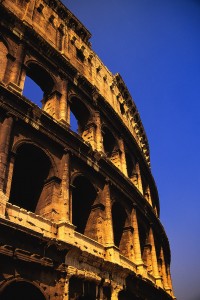 their summer vacations.  With gas prices at record levels, some people are thinking of staying close to home or trying to find the cheapest way to get to their final destination.  Many people have turned to high speed internet to find all the information they need to know about their travels.  One way to do that is to take advantage of the multitude of travel websites which have developed over the last several years.
It used to be that when you wanted to plan a vacation, you had to pay a visit to your local travel agent. They were the only ones who could book airline tickets, cruises and tell you where you might want to eat and what sights you should visit.  However, the details of trip taking have been shifting more and more to the individual for several years now.  Thanks to a high speed internet connection it is very easy to find flights, compare prices, book a cruise, and discover your destination before you actually arrive.
Some of the more popular sites included Travelocity, Expedia and Priceline.  However, there are new ones such as Kayak which allow you to look at several different prices all at one time.  Of course, you can also name your own price on Priceline if you feel as though you may get a better deal.
In addition, high speed internet is full of information about your destination.  There are plenty of websites which will have reviews that have been written by normal, everyday people.  These are valuable because you know that you are dealing with people who are just like you and not critics who may look at a meal or a hotel in a different, more professional, light.  As a result, you can relate to these reviews more and know what spots will work for you and which ones may not.
You can also do plenty of internet research on the customs of different regions if you plan on travelling overseas.  There are plenty of customs in one country that may be offensive in another, so it pays to have an understanding of what you will be facing before you go.  This way, you can avoid any potential embarrassing situations and you will know exactly what to do in certain spots such as whether to tip or not or even something as simple as a handshake.
The good news is that there are plenty of sites available, but the bad news is that they need to be accessible to everyone.  This might not be the case if you live in a rural region and don't have access to dependable internet service.  However, satellite service can help you get online and help you get the travel information you need whether it is to book tickets to a Broadway show or to look at a menu at a particular restaurant.  Satellite internet service is just as reliable and fast as other methods of getting online so you can be assured that your transaction is safe and secure and your booking will be made immediately.
Tags: High Speed Broadband Internet, High Speed Internet Connection, Vacation With High Speed Internet