Do you remember when you actually had to lick a stamp in order to send mail? Today, you can not only avoid peeling a stamp, but you can also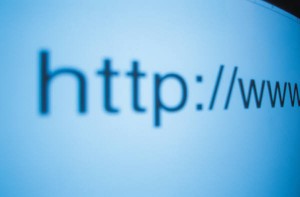 send a letter much faster than ever before thanks to broadband internet access and email of course.  In fact, just about everything in the world is different thanks to the information superhighway.
It was less than twenty years ago when only one in seven Americans had any kind of internet access.  However, it is now estimated than two in three Americans are on the internet.  In fact, there are more than a billion people online throughout t the world and that number continues to grow steadily.  As the number of people online grows, so does the internet network itself.
Internet technology is constantly changing with new technologies coming forward and other fading into the sunset.  When it first gained substantial footing, the main search engines were AOL, Netscape and WebCrawler.  However, these barely exist today as sites such as Google grew and became more and more dominate.  It is hard to imagine that sites which used to boast between four and six million customers per month have practically disappeared, but it shows just how quickly the internet can evolve.
For example, it was not that long ago that social networking did not exist.  Sites such as Facebook and Twitter are relatively new when it comes to the internet, however both now have millions of users on a daily basis.  These sites have risen out of virtually nowhere to become major players in our everyday lives.  In addition, other websites and popular games continue to come and go.
The internet has changed much of our daily lives as well.  As a result, companies such as banks have to work hard to stay ahead of the game and provide the technology that we all want.  For example, it used to be that we waited for our statement to come in the mail or we had to go to the nearest branch in order to make a deposit.  However, all banks now have websites in which customers have access to their accounts at any time of the day or night and can even transfer funds from one account to another.  Customers can also apply for a loan by simply going to a website and even deposit funds by taking a picture of a check and then submitting it by using the internet.  All of these tools have helped to make our lives much easier and we can get more done in the amount of time that we have.
However, before people can enjoy all that the internet has to offer, people must be able to access it. This is why there is a major push underway in order to bring the internet to everyone in the United States.  This involves a fairly complex arrangement of funds, but the hope is that all citizens will have the internet either through satellite, cable or DSL in order to be able to keep up with an ever changing world.
Tags: Broadband Internet Access, Fast Broadband Internet, High Speed Internet Service