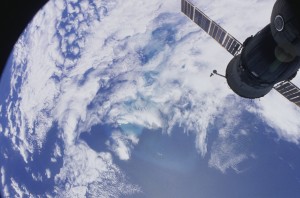 For people in rural areas, the options for Internet access may be limited and/or expensive. About 5% of the population in the United States lives in rural areas where Internet service is not offered. Rural areas where Internet service may be purchased is often extremely slow unless a high-speed Internet package is purchased from a DSL, wireless, satellite or Cable provider.  Some of these options are more readily available than others.
Below is a description of the different Internet options that may be available to residents and businesses located in rural areas:
Dial-Up
Dial-up is typically the cheapest and slowest Internet option. However, in many rural areas it is the only option available for both residents and businesses, other than satellite. This option requires the installation of a telephone landline, and phone service.
Dial-up service is generally slow due to the older technology of converting an analog voice line to a digital data form in order to be transferred. To find out more information regarding dial-up service, contact a local telephone provider.
On a positive note, dial-up service is available in most locations. The only areas where dial-up services are not available are very remote areas where the population is not large enough for phone companies to offer their services.
Cable Internet
Cable Internet is often offered through cable television providers. This provides a great alternative to the sloth-like speed of a dial-up connection. Cable may not run as quickly for rural customers as it does for urban customers. The cable Internet speed is determined by the distance the signal must travel through the cable lines to reach the service location.  Although it will run much faster than a dial-up connection, it may still be frustrating for some users.
Most cable companies that offer Internet service also offer a discounted bundle package that includes both the cable TV and Internet service for customers. Some may even offer a package that includes cable, Internet, and telephone access.
Satellite Internet
Satellite Internet is the best option for consumers who want high-speed broadband Internet access and live in an area where only dial up or low grade DSL is available. Satellite Internet may be a little more costly due to the installation of the satellite receiver. Satellite technology has greatly advanced over the years and while many use to consider it a sub-par experience, it has now gained traction as a very viable alternative to Cable internet for people in rural areas.  The largest advantage to satellite technology is the wide area that can be covered with infrastructure costs.  As this technology continues to improve many argue that this is the internet standard of the future.
Wireless Internet
Wireless services that may be available for use in rural areas are not nearly as convenient for mobile device users as those in urban areas. In order to access wireless Internet service, rural users must be in clear access, and within a reasonable proximity of the wireless tower.
When choosing which service option may work best for you, take your budget, location, and Internet usage into consideration. Also, call different Internet provides to see what options may be available for use in your area. Satellite Internet is recommended for rural residents who want the convenience of a high-speed Internet connection and don't have access to cable internet.  The next best option is likely DSL, and then wireless internet, and finally dialup.
If the only option in your rural area is dial-up, consider purchasing a laptop that is Wi-Fi ready, so when you travel to a coffee shop, or other location that offers free Wi-Fi to customers, you can utilize their faster connection for your web surfing pleasure.
Tags: Fast Rural Broadband Service, High Speed Rural Internet, rural area internet access