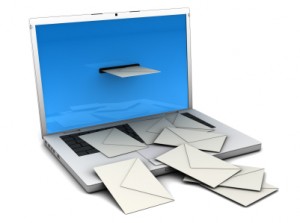 When the Internet was first commercialized in 1995, casual Internet users primarily utilized the Internet for shopping purposes. As Internet technologies advance, so do the passive Internet uses. Nowadays, the average casual High Speed Internet user utilizes online shopping, e-mail communications, and social networking websites.
Since the commercialization of the Internet, new uses have been emerging at a rapid rate. The Internet is accessed for a number of different purposes including: personal uses, educational purposes, business purposes, communications, and much more.
Customers that access Broadband Internet for personal usage generally use it for the following purposes: communications, entertainment, and data backup. Communications are possible through this virtual connection in text-based formats, audio means, and audiovisual means. Text-based communications can occur between person-to-person, or to a group of people through e-mails; social networking websites, such as Facebook; instant messengers, such as Skype; and in chat rooms.
When customers are utilizing the entertainment available on the Internet, they typically stream music and/or videos, or play games. The news, celebrity news, and other forms of media can also be found on the World Wide Web. These users are generally avid enough users to make use of data backup technology commonly referred to as cloud storage such as iCloud or Carbonite, for mass data backup that is available over the Internet.
High Speed Internet Service can also be a great education tool. There is a variety of distance learning programs available for students at nearly any level. The most common distance learning programs are designed for students in K-12, high school, college, and graduate level courses. Certificate training can also be completed from the convenience of one's home thanks to the phenomenon known as the World Wide Web. Students of traditional institutions are also able to utilize valuable tools, resource materials, and tutoring services from their computers that can help enhance their education.
Businesses have discovered a vast array of purposes for the Internet. As discussed above, the Internet is a powerful communication tool that makes networking a breeze. It also facilitates business collaborations through tools such as Google docs. There are also huge advertising platforms available through websites such as Facebook and Twitter.
A variety of resources are available on the Web for businesses to engage in sales, as well as purchases. Sites like E-bay and Amazon are great for companies to gain exposure while potentially gaining new and return customers. In addition to sales, purchases, and advertising, businesses can also notify a large number of people about job openings in the company. Sites like LinkedIn can help companies find new employees, while help professionals advance their careers.
The advancement of the Internet can now be incorporated into the daily lives of nearly everyone, from business professionals to students of any age. In order to get the most out of the Internet, be sure to choose a high-speed provider, such as: satellite internet, cable internet, or high-speed wireless internet. Your location may play a factor in which Internet services are available in your area. Cable and high-speed wireless Internet are best suited for consumers located in urban areas. Satellite Internet is one of the best options for residents of rural areas.
Tags: fast internet service, High Speed Internet Service, Rural Broadband Service