The face of war has changed a lot over the last several years.  It used to be that the only way to get information from the front was to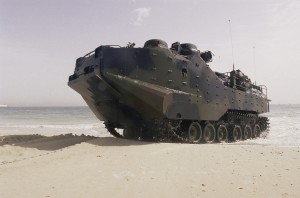 buy the next day's newspaper or even go to the local movie house to see footage which was then several days or weeks old.  That meant that loved ones of soldiers were constantly playing catch up to what was actually going on in a war.  However, that has all changed thanks to technology and now to broadband internet.   We no longer even have to wait for the nightly news to come on in order to see the latest on the front lines.  War news is fast and furious on the information superhighway.
One way that broadband internet has changed the look of war is that there are video updates constantly being updated on the internet.  There are thousands of video clips on sites such as YouTube which show the reality of what is being done when a conflict is ongoing.
The high speed broadband is also a great source of support for troops who are overseas as it allows loved ones to stay in touch easier than ever before.  Thanks to sites such as Skype, family members are never more than an internet connection away from each other.  This can make the time overseas go by much quicker and allow soldiers to even be in on such things as births and weddings from thousands of miles away.
High speed internet connection has also introduced us to the world of blogging.  Now, there are two types of bloggers including those who blog from the front lines and also those who blog while keeping the home fires burning.  Blogging is a great way to let others know what is going on from both the battle grounds and also from home.  It allows others to see a side of war that is actually kept in the dark most of the time.
There are also such sites as Wikipedia which write the history of war as it happens.  With sites that can be constantly updated, we always have a record of what is going on and we are able to record it for everyone.
Of course, no matter how well known a war is, there are always going to be some people that seemed to be left out out of the loop for whatever reason.  The internet has given these groups a natural outlet in order to make their views known throughout the world and to try and recruit people to their cause.  On the other hand, there are also plenty of websites which are dedicated to simply raising support for soldiers fighting in a war.  These also strive to get their message out there to like minded individuals and to try and influence others.
However, it is important to actually have a fast broadband internet connection in order to be able to stay connected to those who may be oversees.  This can be achieved by signing up with a broadband satellite internet provider who can get anyone online in just a matter of a few hours so you can stay up to date and in touch.
Tags: Broadband Internet Connection, High Speed Broadband Internet, Satellite Internet Broadband