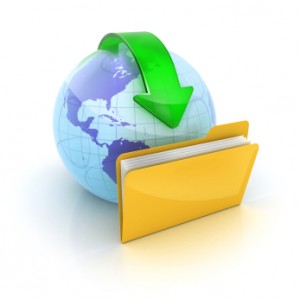 Anyone who lives in a rural area knows accessing the Internet can be both a challenge and a major headache. Internet services that are not high-speed connections run extremely slow in rural areas. This is due to the distance the signal must travel through the cables, wires, etc. before it reaches the computer. To avoid the urge to rip your hair out over sloth-like slow speed of the Internet service in rural areas, look for a service provider who offers high-speed Internet service, which will most likely be in the form of Wireless Internet or Satellite Internet Service.
High-Speed Wireless Internet
For consumers who use a laptop or mobile device for accessing the Internet, there may be a high-speed wireless Internet signal in reach available in your rural area. Though there are very few wireless hot spots in rural areas right now, there are a few. Check with Internet service providers in the area to see if there is coverage. If there is the customer will simply need to place an antenna on their roof in order to pick up the signal and gain access to the Internet.
Satellite High-Speed Internet
Satellite Internet service may be the best option for consumers residing in rural areas that want a high-speed connection. The biggest upside to satellite Internet service is that it is available pretty much anywhere within the Continental United States. In the long run, high-speed Internet via satellite may be the best option for rural consumers.
Satellite service is offered in many areas where the only other Internet connection available to consumers is dial-up access. In which case, satellite is a much more desirable option due to the drastic speed difference between the two services.
The thought of purchasing or leasing equipment and having it installed, may be a deterrence for some potential customers, mainly due to the fear of the final cost. However, to many people's surprise the total monthly costs are not all that much more in comparison to other types of service with the same download speeds.
Satellite customers should be aware that severe weather conditions may interfere or disrupt their service. This is due to the weather interfering with the signal that is travelling between the satellites in space, and the receivers on the Earth  However, this type is interference is rare and is much more uncommon than people have come to expect with DirecTV.
For many rural consumers, satellite Internet is no doubt the best choice simply because of where they live. Satellite service has a much wider availability than cable, wireless, and other options, while providing the convenience and speed of a high-speed Internet experience.