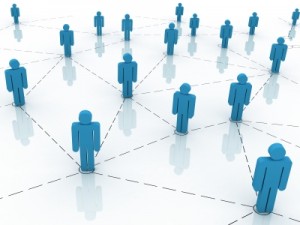 If you're one of the "baby-boomer" generation cats then you either know the power of having high speed Internet or you're completely oblivious to its wonders.  Now, even being a younger man, born in the mid-eighties, I am somewhat ashamed, but have a new found respect for the website Facebook.com.  I've worked in the Internet marketing business for about a decade now, and during that time my relationship with the Internet has been one of strictly business.  Honestly, I was afraid to open myself up socially through Facebook because I knew that all someone had to do to find me, at least a digital copy of me, was to look up my name and hometown.  I was afraid of being inundated with "friend requests" from all those who knew me in the past, either true friends or merely associates, who would no doubt be offended by my not responding to said requests. And certainly my goals were not to hurt anyone's feelings, but in the end my curiosity got the best of me and I took the dive into the social networking that is available through high speed Internet connections and websites such as Myspace and Facebook.
I was shocked to say the least, flattered even, after my first day of meddling around within these websites.  To my amazement, within a day I had reconnected (albeit in a limited fashion) with several of my long lost running buddies, fellow musicians and because I was able to see who their friends were, I started digging around and finding some of the most meaningful people to me in my life participating in the online, ultra tight-knit social event that was going on, accessed only by my high speed Internet connection through WildBlue (because of my rural location I use satellite Internet available from mybluedish.com, which provides high speed internet to those areas that cable and DSL just aren't gonna make it to).
Despite the rumors that sites like Facebook.com are for kids, truthfully, they are for anyone of any age who wishes to explore their past, be actively involved in their present, or to create their future relationships with relative security.
Tags: High Speed Rural Internet, Rural Satellite Internet Service, Satellite Internet Social Networking