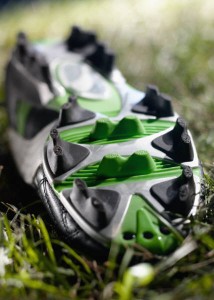 Have you ever gotten lost while hiking? Does your child like to wonder off on their own? If so now you can relax. That's right, they've finally figured out a way to install GPS into a shoe. It might sound a bit scary if you don't like the idea of being tracked down no matter
where you are, but if you are lost or if you lose sight of your child someone can now pinpoint the location of the shoe wearer. Once again, satellite technology comes to the rescue.
I can think of a number of incidences in the news that show weeks long searches for missing persons, whether they wandered off from a main path or were actually abducted. Either scenario is terrifying and at times tragic. As satellite internet service has finally allowed those in rural areas to acquire internet broadband, where there was none, this satellite GPS is allowing an important resource to many who may be away from land-linked communications either by choice or by circumstance.
I think we can see what's coming. With the future of satellite internet service becoming more a reality every day we probably will not be waiting long to find that an item of clothing, such as your shoes, may become a wireless, satellite-assisted phone and computer along with GPS capabilities. We've seen these already when watching old spy movies and of course the hysterical use of a shoe phone on the 'Get Smart' television series. And usually they always had an evil satellite that was used to threaten mankind.
Far from evil or threatening, the satellites orbiting our earth are a powerful asset. They are allowing all of us complete access to broadband internet as well as providing the means to use your cell phone and GPS. With your rural internet connection you are able to search for where you live and see satellite images that are so clear you might think they are photographs. I was able to see a satellite image of my brother's home before I went to visit him. He thought this was a little creepy, but was amazed at the wonders of his rural internet service .
Now I guess I will have to keep him up-to-date on every new satellite-assisted product or service that presents itself over the next few years since it seems to me that with this exploding technology it may be hard for many to keep up without a little help from articles such as this and quality blogs that follow the new trends in satellite technology.
Today, shoes… tomorrow, who knows? Keep your eyes peeled for the next satellite innovation. You know the saying, "Necessity is the mother of invention"? We've just been waiting for the era of the satellite to continue to invent for our needs.
Tags: rural satellite broadband, Satellite Broadband Technology, Satellite Internet Technology